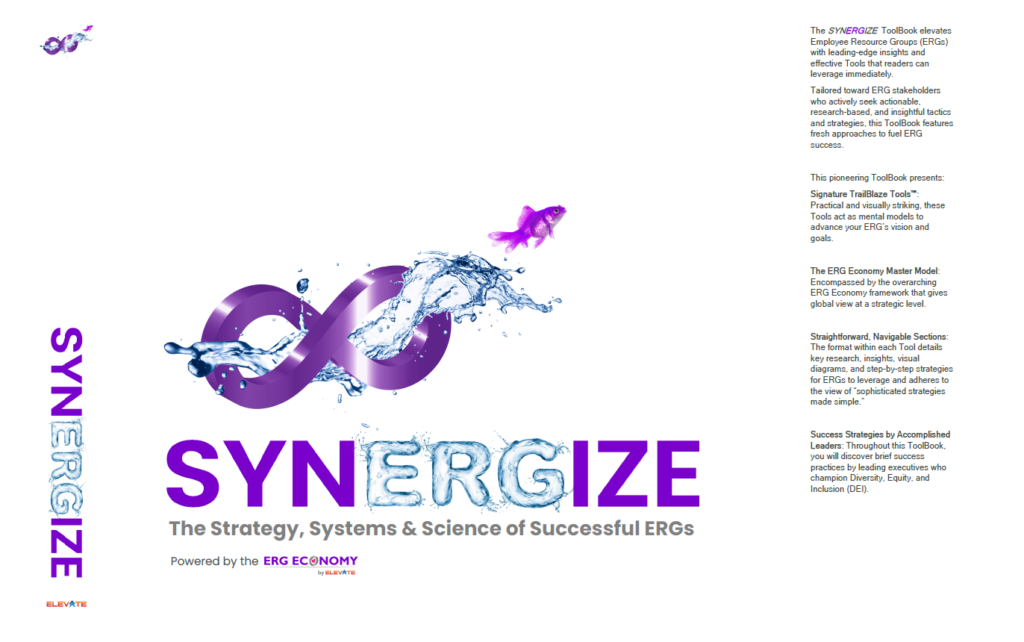 The SYNERGIZE ToolBook elevates Employee Resource Groups (ERGs) with leading-edge insights and effective Tools that readers can leverage immediately.
Tailored toward ERG stakeholders who actively seek actionable, research-based, and insightful tactics and strategies, this ToolBook features fresh approaches to fuel ERG success.
Praise for the SYNERGIZE Toolbook
"Easy, practical, and compact. Synergize: The Strategy, Systems & Science of Successful ERGs uses core fundamental principles to unleash leadership potential for ERG leaders and professionals." – Edna Kane-Williams | Executive Vice President & Chief Diversity Officer | AARP
"As we are all overwhelmed with the changes in how we work, interact, and engage now, this resource provides clear insight, ideas, inspiration, and direction to ensure your ERGs are optimized as business-critical!" – Eloiza Domingo | Vice President, Human Resources and Chief Inclusive Diversity & Equity Officer | Allstate
"This book, and the others that precede it, delivers clear, practical information that helps practitioners deliver top-level results."
– Lisa Toppin | Global Head of Diversity and Inclusion | Illumina
"Synergize: The Strategy, Systems & Science of Successful ERGs acknowledges ERGs as an essential innovative way to tap communities and identify business strategy gaps. A definite roadmap to ERG success."
– Steven Brown | Vice President, Diversity Equity Inclusion | Molson Coors Beverage Company
"Every ERG professional should read this book. It offers practical tools that are extremely useful, and quick tips and insights to help ERGs think strategically in this uncertain and constantly evolving world."
– Gefferie Yee-Madera | Vice President of Engineering, Strategic Space Systems Division | Northrop Grumman Corporation
"Synergize: The Strategy, Systems & Science of Successful ERGs book is a practical guide that needs to be absorbed and applied to get the most out of your ERGs, as well as career success. The offerings of this book will transform your ERG to the 'next level.'"
– Jocelyn Williams | RIS Diversity and Inclusion Lead | Raytheon Technologies
"Synergize: The Strategy, Systems & Science of Successful ERGs is packed with great insights, models, and numerous Tools to apply in your organizations and ERGs to ensure the overall accomplishment of strategies in the workforce, workplace, and marketplace."
– Stephanie M. Piimauna | Senior Vice President and Chief Diversity & Inclusion Officer | Seminole Hard Rock
"Challenging, interactive, and actionable. It truly captures why ERGs are such a valuable resource and offers practical strategies to drive our ERGs onward."
– lesha O'Deneal Berry | Chief Inclusion, Diversity & Equity Officer | Slalom Consulting
"Synergize: The Strategy, Systems & Science of Successful ERGs is an essential resource that helps us harness and focus TNC's ERGs in support of the critical work of protecting the environment. This ToolBook provides guidance on leaning in as an effective ERG Champion, being strategically relevant as an ERG leader, and engaging teams in fulfilling their roles and contributions to our global organization. Its practical applications are excellent resources for both seasoned ERG practitioners and those building a foundation for their ERG strategy."
– James E. Page, Jr. | Chief Global Diversity, Equity, and Inclusion Officer | The Nature Conservancy
"The Tools in this book are well-designed, easy to implement, and yield a return on investment for our ERGs and company! A must-read for ERG leaders who pursue more insightful knowledge to elevate DE&I strategies in the workplace."
– Marvin Davenport | Vice President, Global Diversity, Equity & Inclusion Officer | VSP Global
Click here to know more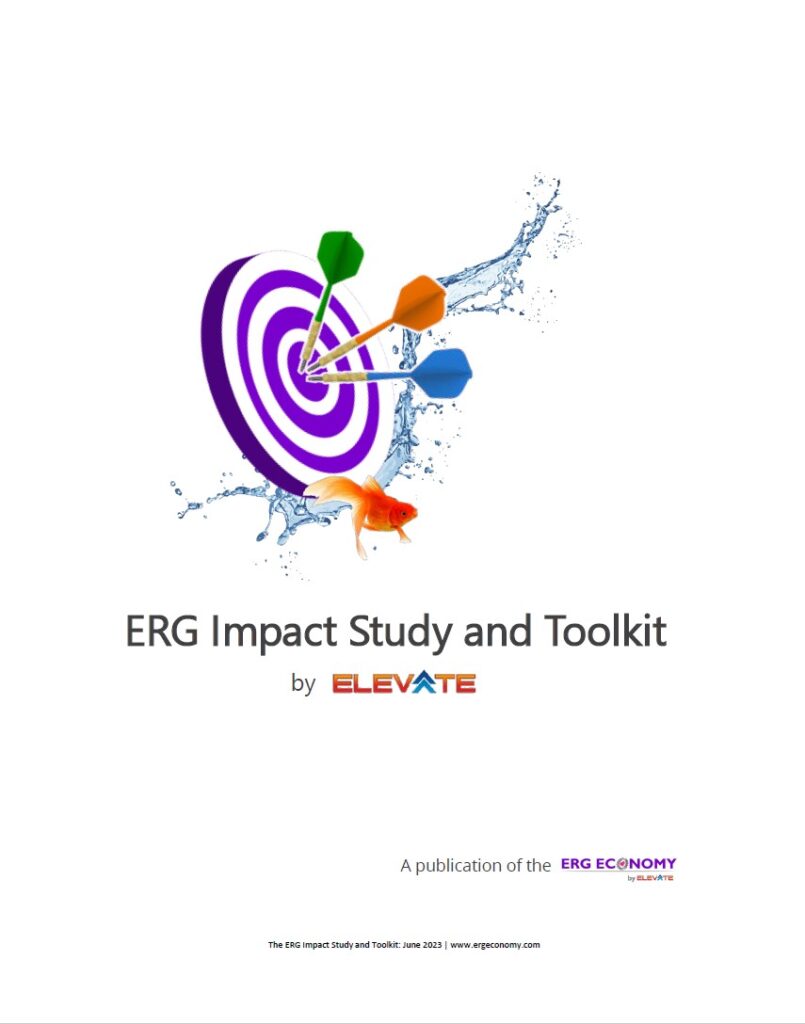 This superpowered special Toolkit features research on ERGs to enERGize your effectiveness. In lieu of a specific theme, the Toolkit integrates the ERG Impact Study's findings with actionable recommendations to hone in on your heroic habits and widen the worldview of wonderful ways to augment your ERG efforts.
Download the ERG Impact Study and Toolkit here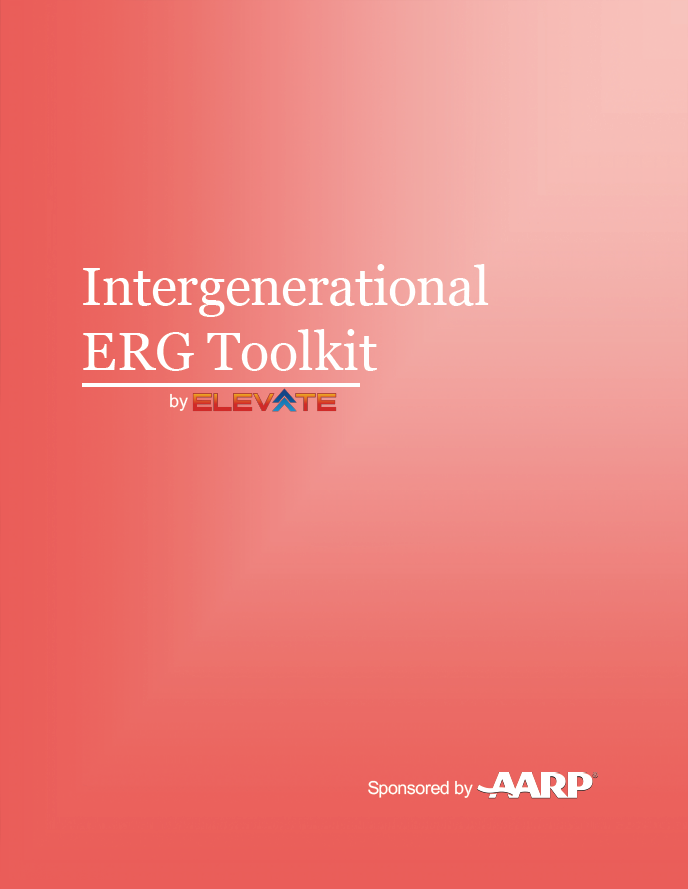 The IGEN Toolkit empowers your ERGs with a first-of-its kind intergenerational, practical insights, frameworks, and tools to augment collaboration across generations. Leverage this Toolkit courtesy of AARP.
Download the IGen Toolkit PDF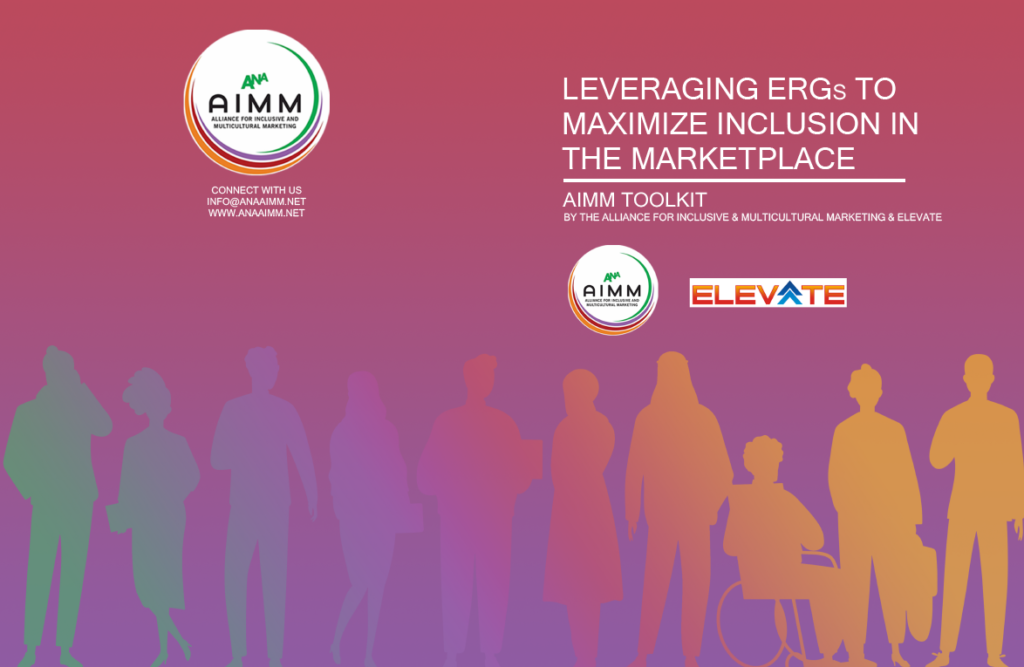 This pioneering Toolkit elevates your ERGs with practical frameworks and tools in the MarketPlace, which encompasses your community and customers. The Toolkit trailblazes with ERG-focused content, such as research and insights, as well as interactive elements, such as assessments and worksheets
Download the AIMM Toolkit PDF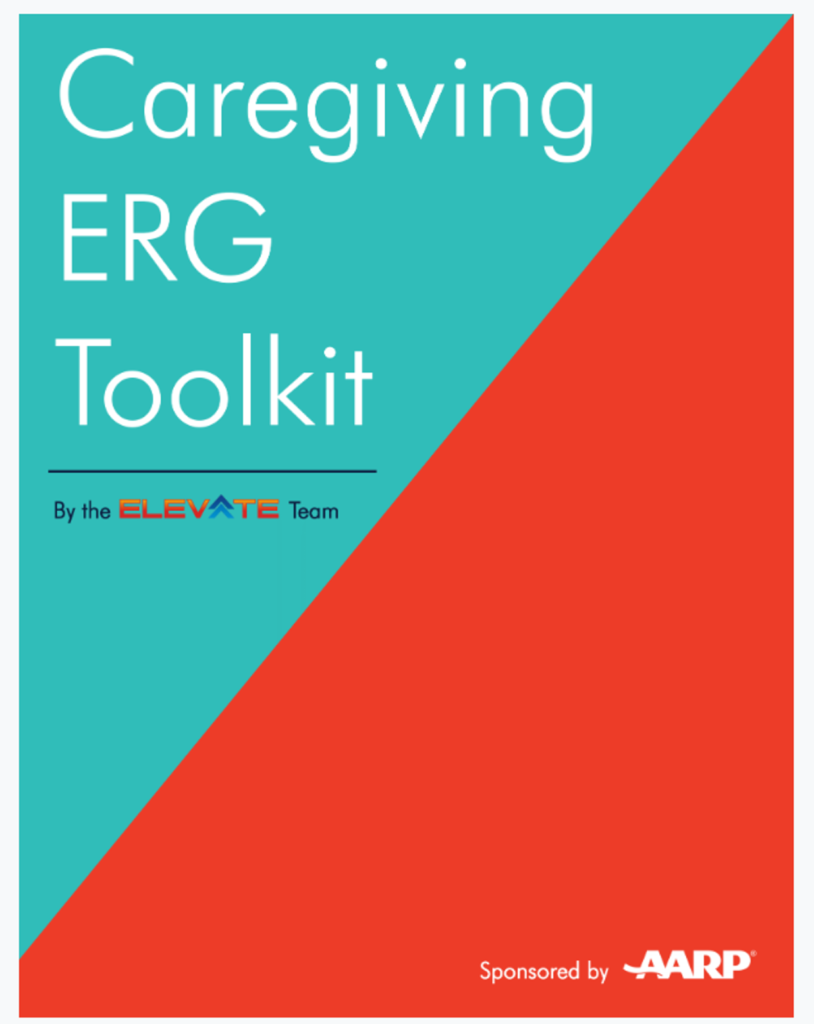 Caregivers run the diverse gamut across ethnicities, genders, generations, sexual orientations, and other career related affinities that are often engaged with ERGs. Your ERGs can play a pivotal role in supporting the careers of all employees with caregiving responsibilities. Most importantly, your organization will be more successful when it can recruit, retain, and promote caregivers by ensuring they can thrive professionally within your organization. It's good for your people, your culture, and your bottom line.
Download the Caregiving ToolKit PDF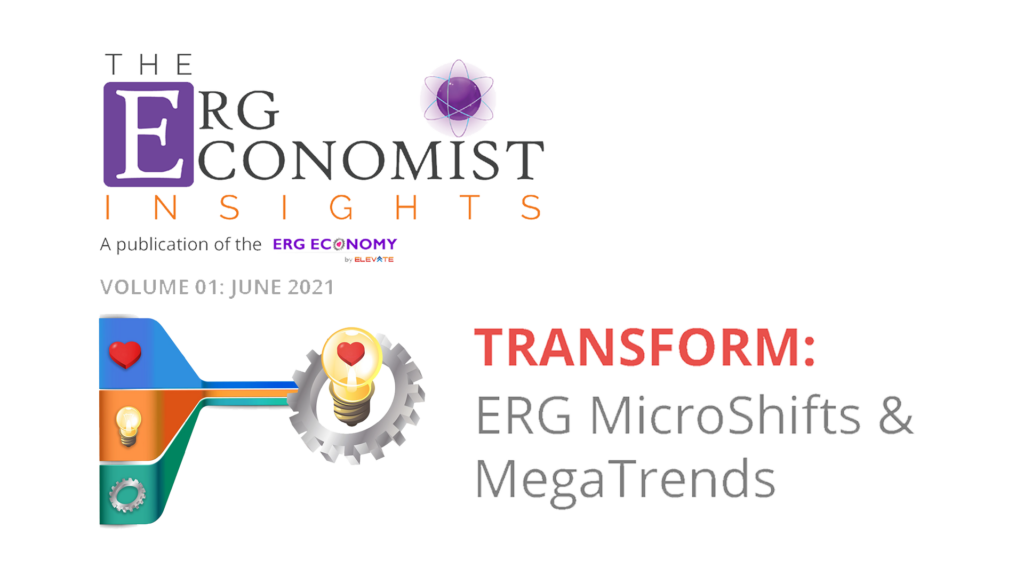 The ERG Economist Insights, like other Elevate publications, leverages practical trademarked TrailBlaze Tools™ that develop strategic thinking, influence, and innovation for your ERGs. These Tools are mental models or personal algorithms that shape our reality, cognition, reasoning, and decision-making. They explain how the world works and place information and insights into key systems and processes.
Taken together, these Tools interweave into the signature Elevate Cognitive Lattice that supercharge ERGs. This lattice proves stronger than the sum of its parts, as it provides a positive cumulative effect for your ERGs.
Get Your Digital Copy Here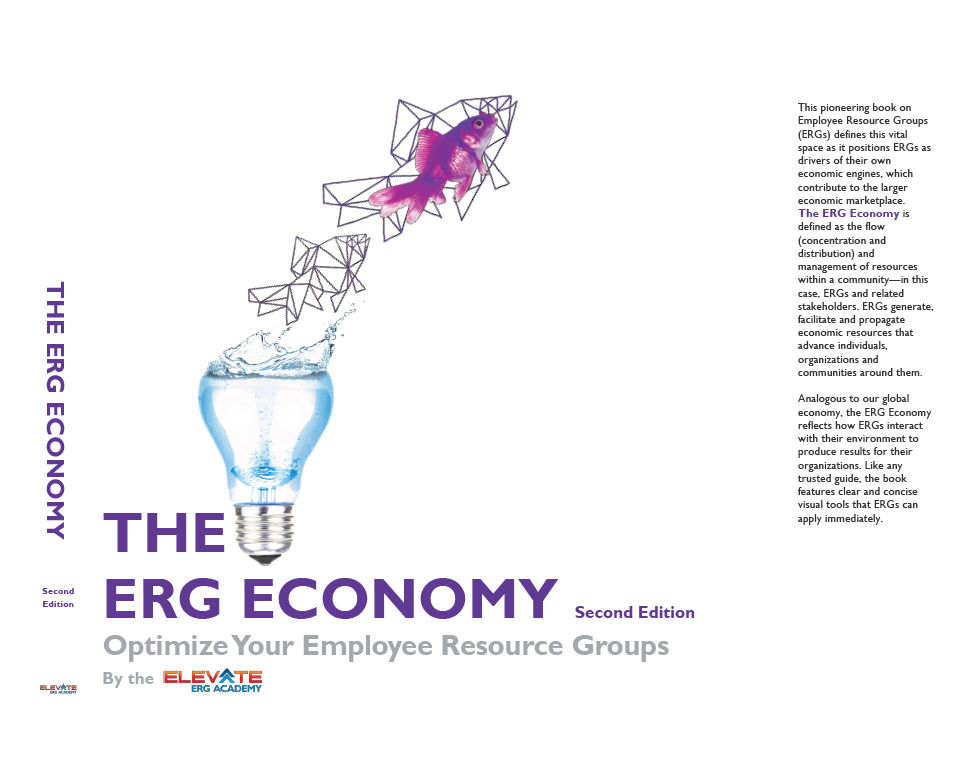 The ERG Economy ToolBook, Second Edition features concise tools and applicable industry success practices that boost the effectiveness of ERGs. It incorporates models and systems traditionally reserved for executive leadership to help ERG leaders transform their organizations.
Made exclusively for members of the Elevate ecosystem.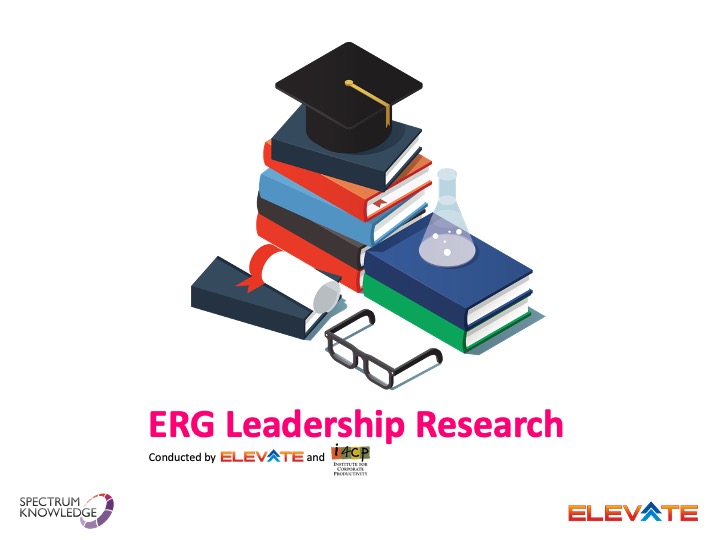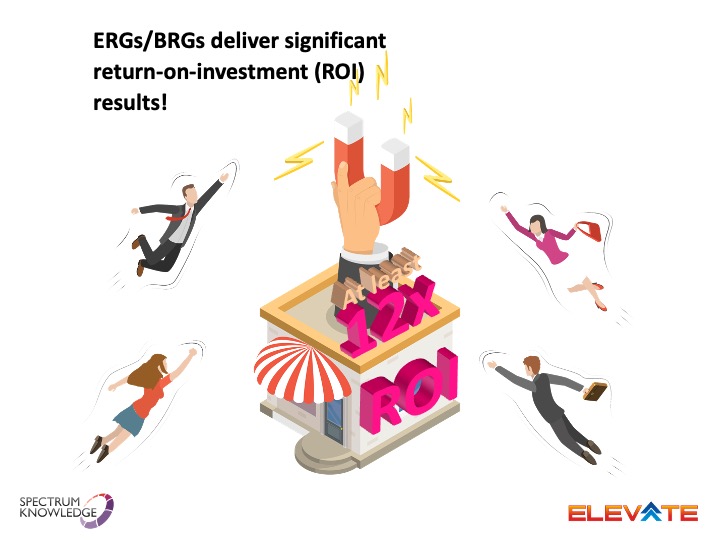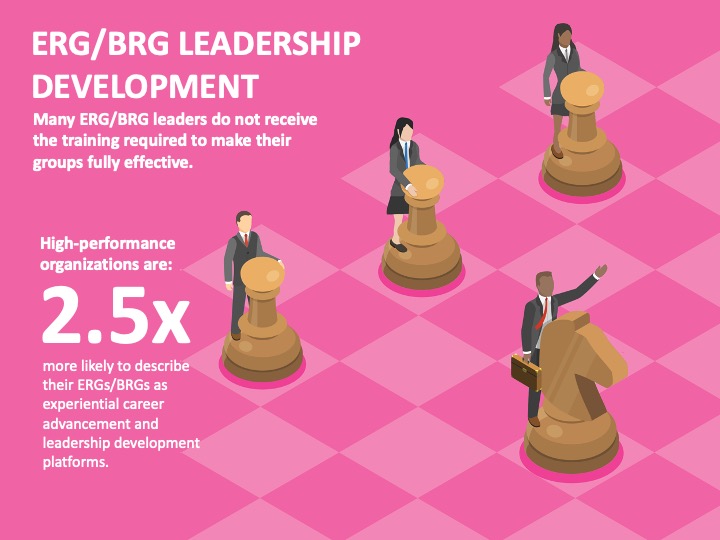 Employee Resource Groups (ERGs)—also known as Business Resource Groups (BRGs), Employee Networks, etc.—are designed in part to support a more diverse and inclusive workplace, develop future leaders, enhance engagement, and strengthen the culture of their organizations. ERGs also offer participants an opportunity to work closely with peers and colleagues to expand their professional networks. This study, The Untapped Power of Employee Resource Groups, makes a compelling case for the business value of employee resource groups as a relatively underutilized leadership development platform.